The Labour Party is a centre-left political party in the United Kingdom. Founded at the start of the 20th century, it has been seen since 1920 as the principal party of the Left in England, Scotland and Wales, but not Northern Ireland, where it has only recently begun to organise again. Labour first surpassed the Liberal Party in general elections during the early 1920s.
Since then, the party has had several spells in government, at first in minority governments under Ramsay MacDonald in 1924 and 1929-1931, then as a junior partner in the wartime coalition from 1940-1945 and ultimately forming majority governments under Clement Attlee in 1945-1951 and under Harold Wilson in 1964-1970. Labour was in government again in 1974-1979, first under Wilson and then James Callaghan, though with a precarious and declining majority.
Why Should I Vote Labour?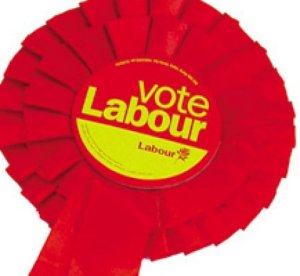 The Labour Party won a majority in the 1997 general election under the leadership of Tony Blair, its first general election victory since October 1974 and the first general election since 1970 in which it had exceeded 40% of the popular vote. The party's large majority in the House of Commons was slightly reduced to 167 in the 2001 general election and more substantially reduced to 66 in 2005. Labour is the leading partner in the coalition Welsh government and the main opposition party in the Scottish Parliament. It has 13 members in the European Parliament and is also a member of the Socialist International. The party's current leader is Prime Minister Gordon Brown.
From:http://en.wikipedia.org/wiki/Labour_Party_%28UK%29
Labour Policy Debate
Also see Labour Policies Debate for discussion on specific Labour Policies or use the direct policy links below. For a Labour Party discussion not covered below feel free to create your own forum topic at Labour Party Forum.
Labour Animal Welfare Policy
Labour Asylum and Immigration Policy
Labour Building Schools Policy
Labour Crime and Justice Policy
Labour Culture, Media and Sport Policy
Labour Defence Policy
Labour Democracy and Citizenship Policy
Labour Drugs Protecting Families and Communities Policy
Labour Early Years Policy
Labour Economic Stability and Full Employment Policy
Labour Economic Policy
Labour Environment Policy
Labour Equalities Policy
Labour Europe Policy
Labour Football Enterprise Initiatives to Premier League Clubs Policy
Labour Further and Higher Education and Skills Policy
Labour Housing Policy
Labour International Development Policy
Labour Local Government Policy
Labour NHS Policy
Labour Older People Policy
Labour Public Health Policy
Labour Schools Policy
Labour Social Care Policy
Labour Supporting Hard-Working Families Policy
Labour Transport Policy
Please use the comment form below to describe why you will or will not be voting Labour Party at the next General Election.