As requested by users of the UK General Election website this page can be used to post interesting political videos from YouTube.
If you know of interesting political videos on YouTube you can embed them into a comment below.
If you see a YouTube video as a comment posted on another page and feel others should have easy access to it, feel free to post it here as a comment.
How to Post Political Videos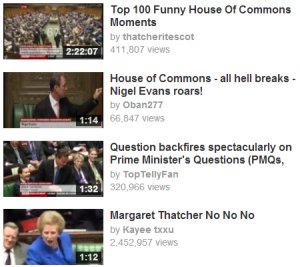 For full instruction for embedding a political video from YouTube correctly please read the Add YouTube Video Comments page.
Basic instruction, paste the YouTube videos URL (NOT the embed code) and that's it:
https://www.youtube.com/watch?v= KVjwYsfhZ_M
The website's software will automatically create the correct embed code.
The Queen Speech 2009 is added as an example.
David Law