Fixing Our Broken Housing Market White Paper
Chapter 4: Helping People Now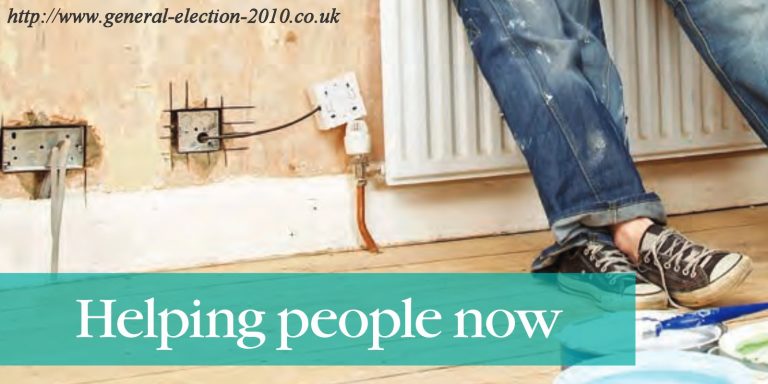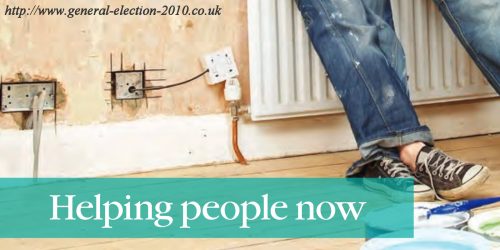 Summary
The broken market is creating challenges for households across the country. The long-term solution is to build more homes but that will take time to have an impact.
This chapter sets out how Government will help people now, tackling some of the impacts of the housing shortage on ordinary households and communities. We will:
continue to support people to buy their own home – through Help to Buy and Starter Homes;
help households who are priced out of the market to afford a decent home that is right for them through our investment in the Affordable Homes Programme;
make renting fairer for tenants;
take action to promote transparency and fairness for the growing number of leaseholders;
improve neighbourhoods by continuing to crack down on empty homes, and support areas most affected by second homes;
encourage the development of housing that meets the needs of our future population;
help the most vulnerable who need support with their housing, developing a sustainable and workable approach to funding supported housing in the future; and
do more to prevent homelessness by supporting households at risk before they reach crisis point as well as reducing rough sleeping.
The case for change
4.1 England has some of the highest house price inflation and worst affordability in the OECD. An average home now costs almost 8 times the average earnings, and nearly 30% of local authorities have house prices over 10 times average earnings. This is not just a London and the South East problem: in parts of Greater Manchester, prices are nearly 9 times the average earnings.[63]
4.2 This makes it a rational choice for many people to keep their money in bricks and mortar; either buying a second home, or maintaining a bigger home than they need, particularly as they grow older. However, the additional demand for housing as an investment product pushes up prices further. And it makes the economy as a whole more sensitive to any shock that results in a change in interest rates. This is because housing is one of the few investment goods that people can buy with debt. The UK's ratio of residential mortgage debt to GDP has fallen from 79% in 2009, but at 68% it is still the fourth highest in the EU.[64]
4.3 Rising prices are particularly tough on younger people trying to get onto the housing ladder, or wanting to move into their first family home. Some young people have no choice but to continue to live with their parents, friends or strangers to make ends meet.[65] Renters are seeing their rents rise; some are only just about managing to cover their costs. For the average couple in the private rented sector, rent now takes up roughly half of their gross income.[66] This makes it harder to save. Around half of all households in the private rented sector have no savings.[67]
4.4 Where housing shortages are most acute, it is creating opportunities for exploitation and abuse – unreasonable letting agents' fees, unfair terms in leases, and landlords letting out dangerous, overcrowded properties. Increasing numbers of people find themselves unable to find a home – homelessness is rising and the loss of a private sector tenancy is now the most common cause.[68] Meanwhile, in some neighbourhoods some homes remain empty and unused.
4.5 While we focus our long-term strategy on increasing overall supply, there is clearly also a need to intervene to help households now who are struggling as a result of the immediate symptoms of our broken market which are causing anxiety, hardship and unfairness for many households and communities.[69] This chapter sets out the steps we will take to tackle these pressures.
Helping people afford a home
4.6 Home ownership among younger people has declined sharply in recent years. Low interest rates have kept the costs of mortgages down for first time buyers and existing home owners, but rising house prices and high rents mean that many people cannot afford a deposit without help from friends and family. In 2014/15, 27% of first time buyers had help from friends or family to raise their deposit.[70]
4.7 The Government will help people save for a deposit, buy with a smaller deposit, buy at 20% below the market price, buy the home they are renting from a social landlord, buy a share of a home or save a deposit while paying a below market rent. We will also target more investment into homes for Affordable Rent.
Saving for a deposit
4.8 In 2015 the Government introduced the Help to Buy ISA to boost the savings of prospective first-time buyers. It offers a 25% savings bonus, up to a maximum of £3,000, towards the purchase of a first home. More than 720,000 accounts have been opened to date and over 38,000 bonuses worth £20.5 million have been paid to September 2016, supporting over 27,000 home purchases.[71]
4.9 In April 2017, the Government will also introduce the Lifetime ISA. This will support younger adults to save flexibly for the long term, giving them a 25% bonus on up to £4,000 of savings a year. Savings and the bonus can be put towards the purchase of a first home, or withdrawn once they reach the age of 60.
Help to Buy: Equity Loan
4.10 The Government has already helped over 200,000 households to buy a new home through its package of Help to Buy products.[72] This includes the Help to Buy Equity Loan scheme which has helped more than 100,000 households, 81% of whom were first-time buyers, to purchase a new property, with a deposit as low as 5%.
4.11 Help to Buy Equity Loan was originally established in 2013 to support homebuyers and boost housing supply after the recession, in particular to give developers confidence to start building again. The evaluation of Help to Buy Equity Loan in 2015 indicated that the scheme had contributed 14% to total new build housing output since the introduction of the policy.[73] It also found that the scheme had not had an inflationary effect on house prices and had instead helped to stabilise the market.
4.12 We have committed £8.6 billion for the scheme to 2021, ensuring it continues to support homebuyers and stimulate housing supply.
We also recognise the need to create certainty for prospective home owners and developers beyond 2021, so will work with the sector to consider the future of the scheme.
Starter Homes
4.13 For young aspiring home owners who would be unable to get a mortgage for the full market price of a home, the Government is committed to ensuring there is a range of affordable homes to support their aspiration to buy, including discounted starter homes.
4.14 Starter homes will be targeted at first time buyers who would otherwise be priced out of the market. We intend to make clear through the NPPF that starter homes, like shared ownership homes, should be available to households that need them most, with an income of less than £80,000 (£90,000 for London). Eligible first time buyers will also be required to have a mortgage in order to buy starter homes to stop cash buyers.
4.15 There will also be a 15 year repayment period for a starter home so when the property is sold on to a new owner within this period, some or all of the discount is repaid. This, along with the mortgage requirement, will reduce the risk of speculation, ensure there will be more affordable homes built whilst allowing home owners to move onwards when the time is right.
4.16 We have listened to concerns that our original plans for a mandatory requirement of 20% starter homes on all developments over a certain size will impact on other affordable homes. We want local authorities to deliver starter homes as part of a mixed package of affordable housing that can respond to local needs and local markets. We will commence the general duty on councils to promote the supply of starter homes.
4.17 However, in keeping with our approach to deliver a range of affordable homes to buy, rather than a mandatory requirement for starter homes, we intend to amend the NPPF to introduce a clear policy expectation that housing sites deliver a minimum of 10% affordable home ownership units. It will be for local areas to work with developers to agree an appropriate level of delivery of starter homes, alongside other affordable home ownership and rented tenures.
4.18 Following our consultation in December 2015, we will also change the NPPF to allow more brownfield land to be released for developments with a higher proportion of starter homes by:
a) bringing forward more vacant, unviable and unused employment land by introducing new rules for retaining employment land. We will make it clear that any proposal on employment land that has been vacant, unused or unviable for a period of five years, and is not a strategic employment site, should be considered favourably for starter home-led development.
b) extending the current starter home exception site policy to include other forms of underused brownfield land – such as leisure centres and retail uses – while retaining limited grounds for refusal;
c) allowing development on brownfield land in the Green Belt, but only where it contributes to the delivery of starter homes and there is no substantial harm to the openness of the Green Belt.
4.19 We will clarify that starter homes, with appropriate local connection tests, can be acceptable on rural exception sites.
4.20 The £1.2 billion Starter Home Land Fund will be invested to support the preparation of brownfield sites to support these developments. Where we are investing, these sites will include both starter homes and other types of affordable home ownership products such as shared ownership and other products that help people onto the housing ladder such as Rent to Buy. We will also look to support starter home development in rural areas by working in partnership with Councils to bring forward land for locally supported development. 30 partnerships with local authorities were announced on 3 January 2017. Further partnerships will be developed in due course.
4.21 The result of these changes means we will change our focus from starter homes to a wider range of affordable housing. Through this wider range of Government programmes, we expect to help over 200,000 people become homeowners by the end of the Parliament. Starter homes will be an important part of this offer alongside our action to build other affordable home ownership tenures like shared ownership and to support prospective homeowners through Help to Buy and Right to Buy.
Extending Right to Buy discounts to housing association tenants
4.22 Since the 1980s, the Right to Buy scheme has helped nearly two million social tenants to buy their home. The reinvigoration of the scheme in 2012 increased discounts considerably, to provide further assistance so tenants could afford to buy. Since then, over 60,000 local authority tenants have bought their homes[74].
4.23 Most housing association tenants do not currently have access to the Right to Buy scheme. Our manifesto committed to extend the Right to Buy to housing association tenants, and in October 2015 we agreed an historic deal with the sector to give the tenants the chance to buy their home.
4.24 Since then, we have worked closely with the National Housing Federation and housing associations to design the voluntary Right to Buy. Ground-breaking pilots with five housing associations have tested systems and processes while giving up to 600 households the opportunity to buy their home.
4.25 At the Autumn Statement we announced funding for an expanded regional pilot of the Right to Buy for housing association tenants. The regional pilot will allow over 3,000 housing association tenants to buy their own home with Right to Buy discounts.
New homes for Shared Ownership, Affordable Rent and Rent to Buy
4.26 The Government is committed to building more affordable homes to boost house-building and support households who are locked out of the market.
At Autumn Statement we announced an extra £1.4bn for our Affordable Homes Programme, taking total investment in this programme to over £7bn to build around 225,000 affordable homes in this Parliament.
4.27 This investment will help families to find a decent home that is right for them. The 2016-21 Affordable Homes Programme was originally designed to focus on delivering shared ownership. Now we have opened up the programme, relaxing restrictions on funding so providers can build a range of homes including for affordable rent.
4.28 This includes Rent to Buy homes alongside shared ownership, which will enable thousands of households to access home ownership through a product that fits their circumstances. Rent to Buy will help hard-working households to benefit from a discounted rent set flexibly at levels to make it locally affordable so they can save for a deposit to purchase their home.
4.29 For grant-funded shared ownership we have made changes to simplify the product in response to concerns from lenders, developers and prospective buyers. Alongside funding, this will enable the tenure to expand and help more households get a foot on the ladder where they would otherwise have been unable to.
4.30 We remain supportive of institutional investment in shared ownership and welcome suggestions for how we could assist the growth of this sector.
A fairer deal for renters and leaseholders
4.31 Over 4 million households now rent their home from a private landlord – nearly twice as many as ten years ago[75] – and there are around 4 million leasehold homes in England.[76] Standards in the private rented sector remain below those in the social and owner occupied sectors, but are improving: just 28% of homes are now non-decent compared to 37% in 2010. An increasing number of private tenants (65%) are happy with their tenure, compared to 48% in 2004-05.[77]
4.32 Where there are concerns, these tend to focus on affordability and security. In the long term, building more homes will help with affordability, but renters often face upfront costs including fees charged by letting agents to tenants. Tenants have no control over these fees because the agent is appointed by and works for the landlord. This is wrong. The Government has already introduced transparency on fees. We will consult early this year, ahead of bringing forward legislation as soon as Parliamentary time allows, to ban letting agent fees to tenants. This will improve competition in the market and give renters greater clarity and control over what they pay.[78]
4.33 The Government will continue to drive up safety and standards in the private rented sector, and drive out the rogue landlords. The Government will implement measures introduced in the Housing and Planning Act 2016, which will introduce banning orders to remove the worst landlords or agents from operating, and enable local councils to issue fines as well as prosecute.
4.34 We are working with industry experts to consider whether we should take action to mandate electrical safety checks for rented properties and client money protection for letting agents as part of our efforts to raise standards and will set out next steps on this shortly. We have also set out our plans to extend mandatory licensing of Houses in Multiple Occupation (HMOs) which will ensure greater protection for thousands of vulnerable tenants.
4.35 The predominant use of 6 and 12 month contracts can mean that families who are renting need to move home before they had planned to, which can mean children moving school, alongside the uncertainty and costs associated with taking on a new rental property. According to a Shelter report last year an estimated 65,000 families say that they were forced to move their child's school the last time they moved within the private rented sector.[79] We are proposing to make the private rented sector more family-friendly by taking steps to promote longer tenancies on new build rental homes, as set out in chapter 3. We are working with the National Housing Federation and the British Property Federation to encourage longer-term tenancies in private rental homes delivered by housing associations and institutional investors. We will be speaking to the Local Government Association about local authorities' appetite to do the same, where they are delivering market private rented housing through local housing companies. Further to this we will consider what more we can do to support families already renting privately, while encouraging continued investment in the sector.
Leaseholders
4.36 The Government will act to promote fairness and transparency for the growing number of leaseholders. Leasehold has been a traditional part of the housing market in this country but there are areas where urgent reform may be needed, particularly when buying a house on a leasehold basis. New leasehold houses can be marketed at a reduced price compared to freehold. But some purchasers are not aware at the point of sale that the associated costs of buying a new leasehold house can make it more expensive in the long run. Some freeholds and ground rents of leasehold houses are sold on and traded, with leaseholders left in the dark, and facing increasing and onerous payments. This is not in consumers' best interests.
4.37 In particular, ground rents with short review periods and the potential to increase significantly throughout the lease period may not be offering a fair deal. We are absolutely determined to address this.
We will therefore consult on a range of measures to tackle all unfair and unreasonable abuses of leasehold.
4.38 We will consider further reforms through the consultation to improve consumer choice and fairness in leasehold, and whether and how to reinvigorate Commonhold. We will also work with the Law Commission to identify opportunities to incorporate additional leasehold reforms as part of their 13th Programme of Law Reform, and will take account of the work of the All-Party Parliamentary Group on Leasehold and Commonhold.[80]
Improving neighbourhoods and making best use of existing homes
4.39 As we focus on increasing overall housing supply we want to make sure that best use is made of both new and existing homes, benefitting local communities and supporting growing economies.
Some communities are particularly concerned about second homes, and others about properties being left empty and abandoned. It can be deeply frustrating for local people to see homes under-used in their neighbourhood when they themselves might be struggling to afford to meet their housing needs.
4.40 People are entitled to own a second home, but in the context of significant pressures on the supply of homes it is right that they make an additional contribution to help meet housing need. From last April, higher rates of Stamp Duty Land Tax have been payable on purchases of additional residential properties, including second homes. Some of the additional receipts are being used to form our new Community Housing Fund, which is supporting communities to take the lead in developing homes, including in areas particularly affected by second homes. We will consider whether any additional measures are needed.
Empty homes
4.41 We will also continue to support local authorities to encourage efficient use of our existing stock, making best use of homes that are long-term empty. Local authorities have powers and incentives to tackle empty homes. Through the New Homes Bonus they earn the same financial reward for bringing an empty home back into use as building a new one. They also have flexibility to impose a council tax premium of up to 50% (on top of the council tax bill), on properties that have been empty and substantially unfurnished for more than two years. Great progress has been made in recent years and the number of empty homes stands at its lowest since records began. At May 2010 over 300,000 homes in England had been standing empty for longer than 6 months. As of October 2015 the number of long-term empty properties had fallen to 204,000.[81]
Housing for our future population
4.42 Offering older people a better choice of accommodation can help them to live independently for longer and help reduce costs to the social care and health systems. We have already put in place a framework linking planning policy and building regulations to improve delivery of accessible housing. To ensure that there is more consistent delivery of accessible housing, the Government is introducing a new statutory duty through the Neighbourhood Planning Bill on the Secretary of State to produce guidance for local planning authorities on how their local development documents should meet the housing needs of older and disabled people. Guidance produced under this duty will place clearer expectations about planning to meet the needs of older people, including supporting the development of such homes near local services[82]. It will also set a clear expectation that all planning authorities should set policies using the Optional Building Regulations to bring forward an adequate supply of accessible housing to meet local need. In addition, we will explore ways to stimulate the market to deliver new homes for older people.
4.43 Helping older people to move at the right time and in the right way could also help their quality of life at the same time as freeing up more homes for other buyers. However there are many barriers to people moving out of family homes that they may have lived in for decades. There are costs, such as fees, and the moving process can be difficult. And they may have a strong emotional attachment to their home which means that where they are moving to needs to be very attractive to them and suitable for their needs over a twenty to thirty year period. There is also often a desire to be close to friends and family, so the issues are not straightforward.
4.44 The Government is committed to exploring these issues further and finding sustainable solutions to any problems that come to light. To do this we will draw on the expertise of a wide range of stakeholders including housebuilders (both specialist and mainstream); mortgage lenders; clinical commissioning groups; housing associations and local authorities; and most importantly older people and the groups that represent them. We want to build on the evidence that already exists to help deliver outcomes that are best for older people.[83]
This conversation will generate a range of ideas for incentives and other innovations for the Government to consider: improved information and advice for older people about housing choices, including advice on adaptations; supporting custom build for older people; looking at how community living could work; as well as innovative models of housing with support available. These will sit alongside the Government commitments to fund and develop supported housing, including sheltered, step down and extra care housing, ensuring that the new supported housing funding model continues to provide the means for older people to live independently for longer while relieving pressure on the adult social care system.
Supported housing
4.45 Supported housing plays an important role in helping hundreds of thousands of vulnerable people to live independently or turn their lives around. The Government is committed to encouraging further development to meet future demand.
4.46 At the Spending Review, the Government committed £400 million for a further 8,000 supported housing units. Over £200 million more is being invested through the Department of Health's Care and Support Specialised Housing Fund to develop 6,000 more supported homes over the next few years.
4.47 The Government is committed to developing a sustainable and workable approach to funding supported housing which provides value for money and works for those who use it as well as those who pay for it. That is why we have deferred the application of the Local Housing Allowance (LHA) rates for supported housing until 2019/20, at which point we will bring in a new funding model which will ensure that supported housing continues to be funded at the same level it would have otherwise been in 2019/20, taking account of our plans on social rents.
4.48 We are committed to working with the sector to get the detail right and have published a consultation paper to work up the detailed design of the new funding model. The consultation is running for 12 weeks until 13th February 2017. The detailed arrangements for implementing the new model and approach to short term accommodation will be set out in a subsequent Green Paper which we will publish this Spring.
Preventing homelessness
4.49 There are multiple and complex reasons why people become homeless. However, we know that high and increasing costs in the private rented sector can impact upon tenants who struggle to pay, and these households are more likely to be at risk of becoming homeless. Losing a private sector tenancy is now the main cause of homelessness.[84]
4.50 We have a strong safety net, with legislation to support families and the most vulnerable when they become homeless. Our focus now is on ensuring that more people get the help they need before they become homeless, to prevent a crisis from happening in the first place. That is why the Government is supporting Bob Blackman MP's Homelessness Reduction Bill which will significantly reform England's homelessness legislation, placing a duty on local authorities to take steps to prevent the homelessness of anyone eligible and threatened with homelessness.
4.51 The legal framework is just one part of the support for households at risk, and we also have an ambitious programme of reform to enable local authorities to prevent or relieve homelessness. Since 2010, we have invested more than £500 million which has helped prevent or relieve over a million cases of homelessness.[85] In October 2016, we launched a new £40 million programme to drive a shift to homelessness prevention – intervening earlier to prevent homelessness happening in the first place, acting quickly when it does, and helping those rough sleepers with the most complex needs. Going further, at Autumn Statement we announced that we are also doubling the size of the Rough Sleeping Fund by providing an additional £10m for grants to innovative approaches to preventing and reducing rough sleeping.
4.52 We are establishing a network of expert advisors to work closely with all local authorities to help bring them to the standard of the best. We are also reforming homelessness data to get better insights into what works to prevent and tackle homelessness and to shine a light on performance.
4.53 We want to prevent people reaching crisis point, and for those who are already homeless to be able to move out of temporary accommodation or hostels to a settled home as quickly as possible. We will explore new models to support those that are the hardest to help, including whether social investment may have a role in helping to secure homes for those who are vulnerable or at risk of homelessness. We also want to consider whether social lettings agencies can be an effective tool for securing more housing for households who would otherwise struggle – providing security for landlords and support for tenants to help strengthen and sustain tenancies.
Homelessness trailblazers
The £20 million Homelessness Prevention Trailblazer fund will establish a network of 28 ambitious local authorities across England. Through the fund a wide variety of innovative new approaches to preventing homelessness will be developed such as:
a multi-authority bid to deliver tailored support to over 1,000 PRS tenants at risk of homelessness;
the introduction of a specialist unit to work across statutory services, the community and businesses in to early identify, intervene and work with households at risk of homelessness; and
joining up data across police and health services to better identify and help people who are at risk of homelessness.
63 DCLG Live Table 577.
64 European Mortgage Federation – Hypostat 2016: A review of Europe's mortgage and housing markets.
65 A review by Pete Redfern, Chief Executive of Taylor Wimpey, looked at changes to home ownership including among young people: http://www.redfernreview.org/
66 English Housing Survey 2014/15; statistic refers to the income of the household reference person (the person in whose name the dwelling is owned or rented) plus that of a partner
67 2014-15 Family Resources Survey, unpublished DWP ad hoc analysis. Savings data from the FRS should be treated with caution due to underreporting and a high number of imputed cases, see here: https://www.gov.uk/government/uploads/system/uploads/attachment_data/ file/531243/family-resources-survey-background-note-and-methodology-2014-15.pdf for further information.
68 DCLG Live Table 774
69 Priced Out have highlighted the need to take action to support ordinary working people: http://www.pricedout.org.uk/manifesto
70 English Housing Survey 2014-15
71 HM Treasury Help to Buy: ISA scheme Quarterly Statistics, (15 December 2016), UK
72 DCLG Help to Buy (equity loan scheme) and Help to Buy: NewBuy statistics: April 2013 to 30 September 2016, (15 December 2016), England; HM Treasury Help to Buy mortgage guarantee scheme quarterly statistics: October 2013 to 30 September 2016, (15 December 2016), UK
73 DCLG 2016, Evaluation of the Help to Buy Equity Loan Scheme
74 DCLG, Right to Buy Sales, July to September quarter 2016 (8 December 2016); DCLG, Social Housing Sales, 2015-16 (20 October 2016)
75 English Housing Survey 2014/15
76 DCLG 2014, Residential leasehold dwellings in England: https://www.gov.uk/government/uploads/system/uploads/attachment_data/file/342628/ Residential_Leasehold_dwellings_in_England.pdf
77 English Housing Survey 2014/15
78 Several groups have called for letting agent fees to be banned, including Shelter and Priced Out: https://england.shelter.org.uk/__data/assets/ pdf_file/0006/671649/Letting_agencies_-_The_price_you_pay.pdf?_ga=1.89436061.760196451.1486382458; http://www.pricedout.org.uk/ manifesto
79 `Shelter, 2016. The need for stable renting in England. https://england.shelter.org.uk/__data/assets/pdf_file/0010/1236484/The_need_for_ stability2.pdf
80 Register of the All-Party Parliamentary Group on Leasehold and Commonhold: https://publications.parliament.uk/pa/cm/cmallparty/161124/ leasehold-reform.htm
81 DCLG Live Table 615 – All long-term vacant dwellings by local authority district, England, from 2004
82 The Local Government Association is looking at these issues: http://www.local.gov.uk/documents/10180/7632544/5.5+Housing+commission_ v12_compressed+WEB.pdf/ea3bad67-4c85-423f-aa45-f07888ff0fc5
83 Future of an ageing population, Government Office for Science, 2016| https://assets.publishing.service.gov.uk/government/uploads/system/uploads/attachment_data/file/535187/gs-16-10-future-of-an-ageing-population.pdf
84 DCLG Live Table 774
85 DCLG Live Table 787
Previous : Chapter 3: Diversifying the Market
Next : Annex: Further Detail and Consultation on Proposals